My candidate Kiorin Impressed bronze Chameronth and became weyrling K'rin!
16-Turn-old Kiorin, a Holdbred lad from Jessaf Hold, Impressed bronze Chameronth to become bronze rider K'rin!
K'rin's achievements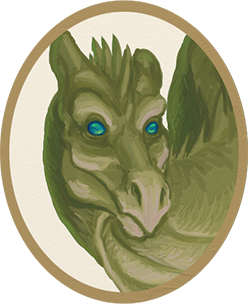 Achievement Unlocked:


BRONZE MEDAL

I Impressed a bronze dragon named Chameronth!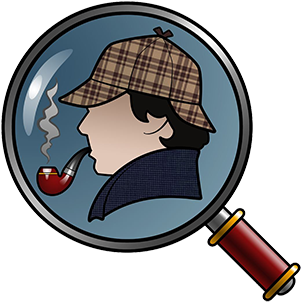 Achievement Unlocked:


MY DEAR WATSON

I gave the correct drinks to the correct Masters!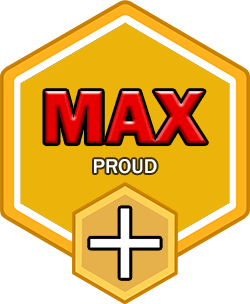 Achievement Unlocked:


THE KYLARA

I maxed out my PROUD score!
K'rin's export passcode
You can use this passcode to import K'rin and all their choices into the next Dragonchoice - You Choose adventure!
N4IgxgFghgTgdlAtgUxALhAaQOQwJZwgA04UcAJnuVAC7IIrpZ4D2+hJ5MySTARjBZwAXqhIBnGtzgBzGhHQBWCQGs8AG3XoAbBKgA3fQE8dJGfXLIYTRFHViQUc+gCMukHzZwAmj2toADnc2PBkCJggWdXJiDygwFRlBAFcKJnU2GJIAB259VmTxAGEySmo6JgAzO3EHWthIZBiMKWS6v0gAJSorJgBxWHUyWPqYSAARGCchJgAJQog8eRGOiCKolmT/ECTkeli7VrxJPDAAZWR1SuOFNAAWEgJLbIt6GgB5Pia8N/QHjyi5BKyRoBXEf04GlCbwAMlBhCZ7hIrGCAGKpJQ5KJLZAAIXUqRoEJAuU25HmiD49nQAAYSJU2GF8rIAGpPU6g/SoQIkTY0GQsAgyTrIWowLnNAIkSJwUU0cbIMDIJaVZJaNDuLjTQgYIrQFCCODLThTAVwAD6YBYliYWpkZ1iVoyW34htEsQgyAAHkwAMRQADMUGQACZFLE7UJzeYKL0MLZqSbtebxHh3RgDFYnA5IxbLOIwPhsqCZhhLMhsgACMBDcSpsAAWgEQndSbN5qg5AAVorOcgXEwoCDIvgaLQ8FyI6ao52e2A+yHbYrjhOc9OLYcYMljqDzpdruJbiAAILqI4nMBT5NPCuvI2fb6/DAASVjL1jRqv7c80WBJcKTC4oCX5RpQ6jQkacIIkw4xQjGRJtlGYpohiGAXPgmzgohFrZNidD4oSgEEp+2HmqSyTksklLUhgFJUmuyYMjATJCmyFAcquTCooyE5CiBFp8gKQoimKEpMCJVhiaRMpygqSoqmqMGKsqNCqlopEqMgRgACpTEsgHAfS+AWEwZwsHwWwcCAlTGRQJTseU3JwGq6hGT8FBnGOFDgi0W4ODZ7nkM+iC5KKtTNCArQODWUB1rYFRoQAZL6AYAJwANwWfAjq1uI8XIPZZS0NyIBmVlVkxXFxXrM62y7PsJCVXlxWTNqTDHlmRoKCQABypyenAsyXC8EXVOotSxLio6LMgQ3qCNVQ1A4+D6HY4k/EMCEgCtdiFVQxXoM5mgkDt6g1Zs2xUm0sSna1ZpMAAsnslDGttE52MFoV1k0TBRTd73qLBP0YGNE0nQDACic50KNS3/at6gAOqxZ6sPjctAOeVAfBQuFi3o/DdiwQW3AvcD1lw+DCMAApTHAmnkN4my/X5hPqLTZAM2cyRgEqdZqSz11U3YHP0001NQFQtLC+o2m0DQ9ho2Db0I505klaDGMI6itkRSysCXOp4AEjQkDaZsjRK9FuX5Q9Q6K/jyunXbark5rsS2K75B9Fu5DOCDlMgJ7ivnS6aBHa5Qf200d1COsNoYBHsR4CF3DfeQWPeY7DFmuIEvp0zyToFKIAp194XmzzqOxzqFMEyQGQwOQx7ZKSXI+ZFrNmJm5tGDX2exDImbUyw2RWtlAf1x4yAPS5yAwwPbbHuaDAlRc4jZGQtDdSAdpFCvSAlZ0UBGK9drjAfjAYB1dNn6amCXyVp5QF6BB304PWP0wPWS9978yO8L+GBxjQC6l+amQCQADE2jvO0ABFSBT1vj/06JAooRh4Dby/NpSBmB540CMPFHeYBBg8AgO8bIBBWA6jpOAKYyRVoUKoaWWhNkaBCCYXAahrhu4wCGHATh3C0AuDMCoQ4yBBEsLMC8TQsVJE0LMFIDhlCuFSJABABAMB5E8NLuIBAAiVFCNoV2TS6htFoFoWoQ8UBzG0NsPgcQtiSCIEPPQJxIA4BdiiO47I4EyDuJgBAaQ5iREgHEC/dhBjmEKLCZEFgYiEDmJDBIKIyoZDkMMWo8Q+BCjuLHDAVxeSh5DCKbQPJ3BNAsBCSQfQMgjBlMyTE4QlRDbuPEICameAXgd3dik6IT1yBqCJJPZW7TfzQBgIgRe6jaCQCFMjIwEMjRWDdoHbg8RUazFmYsWQPtNhpBGXUWUUAVDAnScMuuozSjiERlpPhPBLDbF6SAIQtNzLjlLJchwAgeDyCaOiFAPTA5gBBFsg5XzYjgWELADOhZtnSzCQgTSuIcTTITMgM4SK8SosOSMdhthIDHkaGi6OVspwsAAO6yjJSdRUQgwAaCaHbBxZl7ChCPM8oeXJmXHERgQDWgd7HHE8qk5lKgfIR2ca4uAnQKICqnhS6ANBjxwGPHWSINEIUkDoDAYQQhj40AXr5IW6jhpNAAFobSgNkI8f0JATItVam1gs6jsPsJ0+VysNGwCmngL4NLEUnOQEsq0hIVkBrUJoJomKg3TKkJ2JoPsU6ihdbEPgsVNI0BKBNY13yM3zxFDQSy5M7UgCGY0OA4g5oLVxY1ehq0VVJERFqxwczkASgIniOw41pkbJ+BKOE5AjCdt7W2iU3RyDkHsECqefb21NGRjQdptdS1zolGcSACa4A2WQHK0dM0JQSyNI4uAqI8DcH3f2poldN2XvneQD1EMjCrNnWOpomAhgQAsgkGdys12JrpnAZtzz/3kHxPEFQZxPQVjvRKAZy5K2waaBDL0SomjiBQy8ecHzEO1tbQepor4howG4iwJddBsi/ocKBojxxSPkYrFRg4b6M5YqYyQUDUGCDAcDqBnWgVXzlgDaBuWGhuIwBUEh726y6CSCg5S2wtcQMscRkqvoLBRTvDgJXJ5vGWPvGiEBWU7H8NXubuYdYcAlQTxbXxyWMBtLQduZoKTZlhxWEGiwDeSw7BLB46+gj5BuJbHkMjFzeHQOzyjRc5TgXUSbXAtSqTZ7zlFAJHwKTuIQQ6oHgAXyAA===